MentPro is well established as a leader in the provision of capacity management solutions and services in the South African market. MentPro is diversifying its offerings by providing a cloud-based Capacity Planner as a Service (CPaaS) solution, thereby alleviating the need for the installation, management and support of expensive capacity management tools.
Thanks to a strategic partnership with Sumerian, MentPro can now offer a vendor-independent capacity management solution without the need for complex and time-consuming agent deployment and management. MentPro's Capacity Planner takes performance data or any other metric from a vast range of monitoring tools, virtualisation solutions and, by using a powerful predictive analysis engine, can recommend optimisations and predict future capacity-related issues. With integration capabilities into leading ITSM solutions, capacity issues can also be logged and managed through the normal incident management process.
Sumerian provides predictive capacity analytics software and was recognised in 2016 by Gartner as a leader in the capacity planning software space. MentPro has partnered with Sumerian because the software complements MentPro's existing solution offerings. It recognised that the ability to perform capacity planning across complex IT estates was a growing requirement among its client base.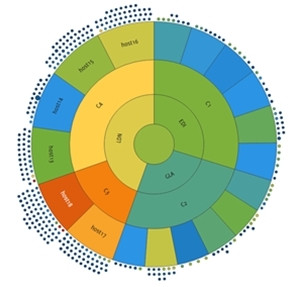 MentPro Capacity Planner.
MentPro's customers strive to avoid downtime and at the same time identify under-utilised resources to improve efficiencies and drive down costs. Seamless integration into change management tools and processes also enables customers to reduce risks by providing predictive capacity analytics.
Alan Foley, Director at MentPro, said: "This partnership is a powerful, unique solution for our current and future customers. Existing MentPro customers are already benefiting from collecting IT, application and performance metrics across their IT estates, now they can take that data into MentPro Capacity Planner and leverage it into their service management processes. It can also be used to support initiatives, such as relocation of data centres, business continuity planning, as well as risk analysis and remediation."
Peter Duffy, CEO, at Sumerian, added: "We are delighted to work with MentPro to deliver MentPro Capacity Planner. Our values and ambitions are aligned in aiming to deliver the best possible technology and experience for our customers. MentPro is a well-established capacity management solution provider in the South African market and we are looking forward to extending the use of our technology solutions in Africa."